Adhesive tape
Adhesive tape made by applying a heat-resistant silicone adhesive to Honda Flow ® fabric or fluororesin film (PTFE skived film).
It has excellent properties such as heat resistance, non-adhesiveness, chemical resistance, and electrical properties, and is used in various fields such as food, packaging, textiles, paper manufacturing, and the electrical industry.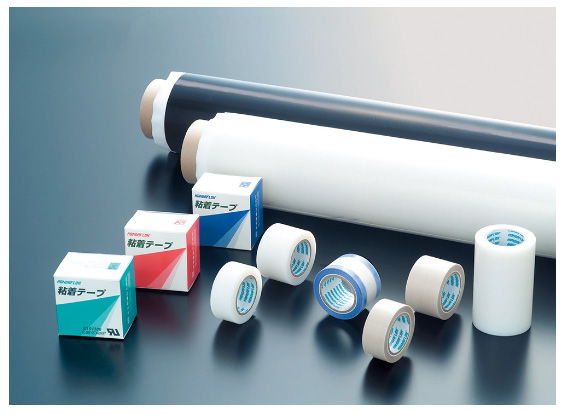 Main applications
Heat-resistant mold release for heat sealing, vacuum packaging machine, electrical insulation, etc.