Wear resistant tools
Product Summary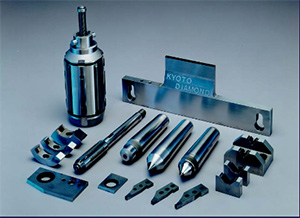 In mass production processing lines, processing and simultaneous measurement are being promoted to improve productivity.
Therefore, it was used to effectively "measure," "support," and "hold" diamond (single crystal and polycrystalline) and CBN materials that have excellent wear resistance in order to maintain high-precision machining for a long time. We supply wear-resistant tools.
We aim for a new tool as an indispensable tool for maintaining stable and efficient production for a long time without wear.